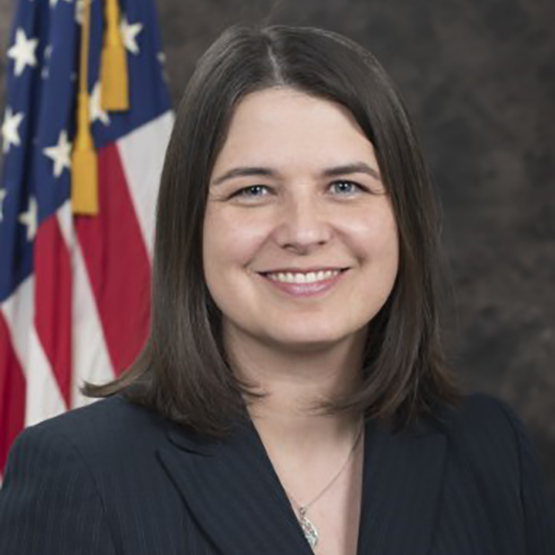 U.S. Food and Drug Administration
Caitlin Boon, Associate Commissioner for Food Policy and Response

Caitlin S. Boon, PhD serves as Associate Commissioner for Food Policy and Response at the U.S. Food and Drug Administration (FDA). In this role, she serves as advisor to the Deputy Commissioner for Food Policy and Response on a variety of food safety activities including implementation of the FDA Food Safety Modernization Act and other high priority food safety policy development activities, outbreak response and recall activities, and efforts to evaluate and adopt new and emerging technologies to strengthen FDA's ability to address food safety concerns.
Previously, Dr. Boon served as Senior Science Advisor to the Chief of Staff, serving as a principal advisor and consultant to the Commissioner and the Chief of Staff on scientific and policy matters relating to food safety, nutrition, and veterinary medicine. Prior to this role, she held several positions in other parts of FDA, including the Center for Food Safety and Applied Nutrition and the Office of Foods and Veterinary Medicine. Dr. Boon also served as an FDA detailee to the Senate Committee on Health, Education, Labor, and Pensions. Before joining FDA, she worked at the National Academies in the Institute of Medicine (IOM), where she served as study director for food and nutrition related consensus reports and directed the IOM Food Forum.
Dr. Boon received undergraduate degrees in Food Science and Poultry Science from North Carolina State University, completed a master's degree in Food Policy at City University London while on a Fulbright grant to the United Kingdom, and received a doctorate in Food Science from the University of Massachusetts Amherst.